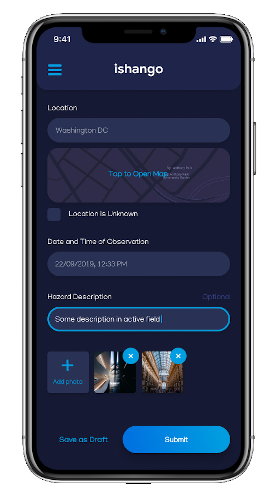 Process Workflows / Mobile Applications
Organisations are progressively seeking to utilise mobile technologies and mobile apps to stream line business processes but also to encourage employees to comply with corporate requirements but moving away from traditional paper driven solutions.
Ishango will develop and maintain a suite of mobile applications and automated workflows primarily geared to the construction industry, however some will be marketable in other industries. Each can be fully configured to align with organisational structures and can be deployed quickly.  Applications include;
Timesheets
Room Booking management
Safety Observation app
Diary app
Requisition process
Ishango also have the capability to design, develop and deploy new automated workflows and mobile applications for most business processes.  Working with key stakeholders within organisations the Ishango development team will map the process, develop the solution concept, seek approval to develop, develop and implement.
For each application Ishango can either provide remote admin and IT support, or train personal within client organisations to administer the solutions themselves.